About Artist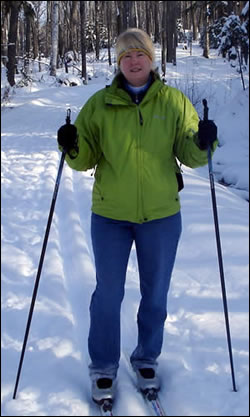 Karen was born and raised in the Chicago area and has lived in a few other parts of the country but came back to Illinois in 1987. She has two daughters, a son, two step-daughters and 9 grandchildren which keep her fairly busy aside from her "day" job and her jewelry business.
Being a CPA, an avid golfer, and a fused-glass addict sometimes poses a scheduling dilemma when Karen's passion for creating jewelry takes over. She loves getting color inspirations and ideas for her glass art in all the places she travels to. She used to think she couldn't be so creative having always been the analytical type but perhaps the symmetry of her jewelry creations reflects her personality.
Karen's been creating jewelry since the fall of 2000 when she was determined not to give typical cheap Christmas gifts to her friends. A beading magazine caught her eye and she thought custom-designed bracelets might be the answer. They were such a hit that she was getting orders for more. Fortunately she found that she really enjoyed the process!
Since then Karen's discovered many ways to express her creativity. She's taken many classes on different techniques and has gotten very involved in fusing, slumping and etching glass which has expanded into some decorative items as well as jewelry.
Please feel free to email Karen with any questions you might have, if you would like something custom made or even if it's a jewelry making question. She'd be very glad to help.